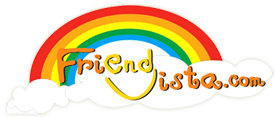 Subject: The Whispers General Discussion Thread (Spoilers) [Print This Page]

---
Author: codebreaker Time: 5-24-2015 07:39 Subject: The Whispers General Discussion Thread (Spoilers)






The Whispers Premieres on ABC on June 01, 2015



We love to play games with our children. But what happens when someone else starts to play with them too? Someone we don't know. Can't see. Can't hear. In The Whispers, someone — or something — is manipulating the ones we love most to accomplish the unthinkable.

Starring: Lily Rabe | Barry Sloane | Milo Ventimiglia | Derek Webster | Kristen Connolly | Kylie Rogers | Kyle Harrison Breitkopf

Source
Homepage



Discuss Anything About The Whispers Here



[ Last edited by spratt89 at 8-27-2015 18:23 ]
---
Author: codebreaker Time: 5-24-2015 07:47

The Whispers (ABC) "Imaginary Friend" Promo
The Whispers (ABC) "Speaks Through The Light" Promo
The Whispers (ABC) "Our Little Secret" Promo
---
Author: bala Time: 6-2-2015 02:16 Subject: 1x01 X Marks the Spot

This is really is a disturbing show it scary to think that these children can manipulated into committing murder

. I have to say this is great start to the series shame it won't last

---
Author: bala Time: 6-2-2015 02:17

The Whispers 1x02 Promo "Hide & Seek
---
Author: bala Time: 6-9-2015 08:31 Subject: 1x02 Hide & Seek

This show is so creepy it's scary the way kids are able to trick adults are sad but it scary to think what these kids are capable of with some guidance.
---
Author: bala Time: 6-13-2015 10:18

This has been added to VIPTV SITE
---
Author: codebreaker Time: 6-15-2015 01:25

The Whispers 1x03 Promo "Collision"
---
Author: bala Time: 6-18-2015 07:37 Subject: 1x03 Collision

We now know what the plan is which is not bad finding out what going on

---
Author: bala Time: 6-27-2015 11:27 Subject: 1x04 Meltdown

Use his kid to overide the meltdown was smart but the fact it disappeared was amazing

---
Author: bala Time: 6-30-2015 07:18 Subject: 1x05 What Lies Beneath

Whoever this alien force is there are very smart manipulating kids is one thing but to be able manipulate an adult government agent was impressive

.
---
Author: bala Time: 7-7-2015 10:54 Subject: 1x06 The Archer

I had feeling something would happen bring the kids together but nice way for it bring back his memories


---
Author: bala Time: 7-16-2015 12:35 Subject: 1x07 Whatever It Takes

You just knew the government would use him to communicate with the aliens but him figure out a way to destroy it was great but look like they haven't completely got rid of them.
---
Author: bala Time: 7-21-2015 12:16 Subject: 1x08 A Hollow Man

So much for thinking they got rid of DRILL but taking out one man who can kill him was interesting.
---
Author: bala Time: 8-5-2015 07:27 Subject: 1x09 Broken Child

Finding out how he killed Drew was interesting but the question is how do we know which child Drew processed ?
---
Author: bala Time: 8-18-2015 04:24 Subject: 1x10 Darkest Fears

What a way for Drew to get payback by killing her mother

---
Author: bala Time: 8-18-2015 04:26 Subject: 1x11 Homesick

Gather all infected child with brain abnormality was interesting but what an ending it rather obvious that there's more than 1 infected child.
---
Author: gabsimom Time: 8-18-2015 18:05

pretty sure it's not her that is infected with drill.
---
Author: bala Time: 8-18-2015 22:30 Subject: Reply 18#18 gabsimom's post

yeah i know it's a decoy
---
Author: Milks26 Time: 5-29-2016 20:16

This show was semi based on a short science fiction book. But, after 3-4 episodes it encompass various shows that have already been done. Go figure! Wasn't impressed with the lead female. 2nd show in a row now. Maybe I'll get lucky with my next selection.




---
| | |
| --- | --- |
| Welcome to FriendVista.com (http://www.friendvista.com/forum/) | Powered by Discuz! 6.0.0 |